Window Installation Daytona Beach FL
Limited Time Offer: Buy 1 Window, Get 1 Window at 50% OFF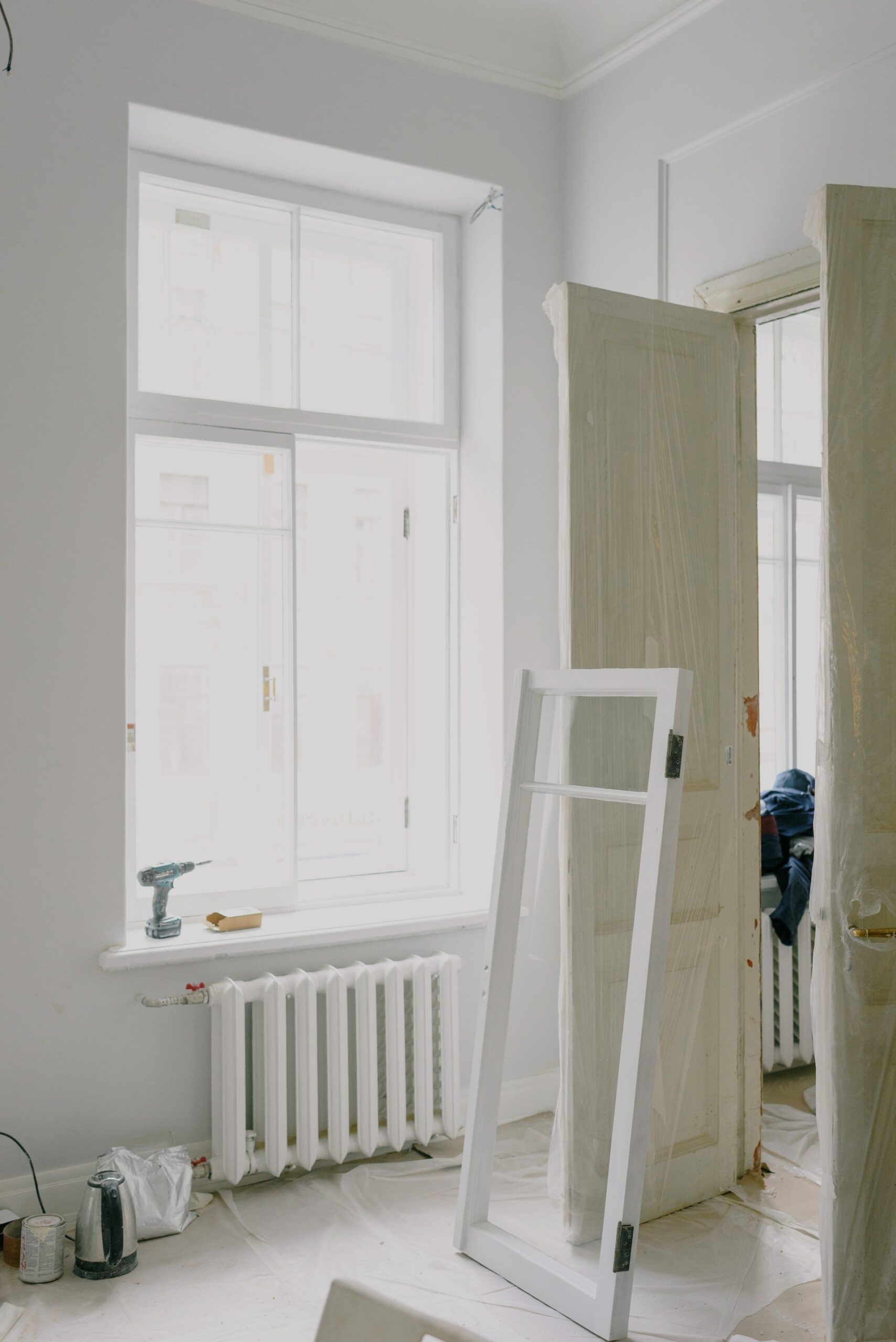 Our Comprehensive Window Installation Solutions for Daytona Beach, Florida
At Daytona Beach Windows & Doors, we offer an extensive range of window solutions designed to meet the unique needs of our Daytona Beach, Florida clients. From the style and color to the size and type, we work with you throughout the entire process to ensure your new windows perfectly match your vision. We provide free estimates and a detailed replacement cost for all our services.

Single-Hung Window Installation
Single-hung windows are a popular choice among homeowners in Daytona Beach, FL. With a stationary upper sash and a movable lower one, these windows offer a classic look with the added benefit of easy operation. Our team expertly handles the installation of single-hung windows, ensuring a tight fit that increases your home's energy efficiency.
Double-Hung Window Installation
Double-hung windows are a step up from their single-hung counterparts, offering both an upper and lower sash that moves. This not only allows for improved ventilation but also makes cleaning a breeze. At Daytona Beach Windows & Doors, our professionals ensure a precise installation that boosts your home's aesthetics and functionality.
Casement Window Installation
Casement windows are hinged at the side and open outward, making them ideal for capturing the cool Daytona Beach, FL breeze. These windows also provide an unobstructed view and added security, with their hook-shaped casement door locks. Our team provides seamless casement window installation, ensuring that your windows are not just beautiful, but also secure and energy-efficient.
Awning Window Installation
Awning windows hinge at the top and open outwards, creating an awning effect that offers protection from the Florida rain. These windows are perfect for those hard-to-reach places and provide excellent ventilation. With our professional awning window installation, you can be sure of a snug fit that prevents water seepage and wind drafts.
Slider Window Installation
Slider windows move horizontally, offering easy operation and a contemporary look. They're great for wide openings and offer expansive views of the beautiful Daytona Beach, FL surroundings. Our team of expert installers is adept at installing slider windows, providing a snug fit that maximizes your window's performance and longevity.
Bay and Bow Window Installation
Bay and bow windows protrude from the house, creating a stunning visual display both inside and out. These windows not only enhance your home's exterior but also create a cozy interior nook. Our experienced team ensures your bay and bow windows are installed with precision, guaranteeing a seamless blend with your home's architecture.
Garden Windows Installation
Garden windows extend out from the house, acting as a mini-greenhouse for your herbs and plants. These windows are usually installed over the kitchen sink, offering a unique aesthetic appeal. Our window installers ensure your garden windows are installed correctly, providing optimal light exposure and proper sealing to protect against the elements.
Picture Window Installation
Picture windows are large, fixed glass windows that offer expansive views and abundant natural light. Whether it's a view of the beach or your beautifully landscaped yard, picture windows capture it perfectly. With our precise picture window installation, we guarantee a tight seal that prevents energy loss, offering you a gorgeous view without high energy costs.
Essential Window Services We Offer in Daytona Beach, FL
At Daytona Beach Windows & Doors, we pride ourselves on delivering top-quality services tailored to meet the unique needs of both residential and commercial clients. While window installation is at the core of what we do, our offerings extend much further. Read on to explore the essential services that make us the go-to window installation company in Daytona Beach, FL.
Elevate Your Space: Our Premium Window Materials Just For You!
Our Window Installation Methods in Daytona Beach
Your home or business deserves the best, and choosing the right installation method is crucial for optimal window performance. At our company, we understand the intricacies of window installation, and we bring a variety of methods to cater to your specific needs. Dive into our offerings and see how we can support your window installation Daytona Beach project.
Full Frame Window Installation
When you're looking to replace the entire window, including the frame, full-frame window installation is the way to go. This method ensures everything is brand new, from the glass pane to the surrounding structures. When our Daytona Beach window installation team undertakes this method, we guarantee a fresh, solid foundation for your window.
Insert Window Installation
If your window frame is still in good shape, but the pane needs replacement, insert window installation might be your best bet. Our Daytona Beach window installation service includes carefully placing a new window into the existing frame. This method is efficient and less intrusive, perfect for when you want a quick upgrade.
Retrofit Window Installation
Retrofitting is all about upgrading while using parts of the existing window structure. Ideal for homes with older windows, this method allows you to enhance your windows without major alterations. When you choose this for your Daytona Beach window installation project.
New Construction
If you're building a new home or expanding your existing one, our new construction method ensures your windows are installed flawlessly from the start. As a leading window installation company, we work closely with builders and architects, ensuring every window perfectly complements the structure's design.
Window Sash Installation
The sash is the part of the window that holds the glass and its framework. Sometimes, only this part needs replacement or installation. Our window installation Daytona Beach team specializes in sash installations, ensuring that your window operates smoothly and looks pristine.
Block Frame Installation
Block frame installations are designed for places where the frame can remain, and only the interior structure needs replacement. Efficient and quick, our Daytona Beach window installation service uses this method to ensure that your window fits perfectly into the existing space.
Nail Fin Installation
Nail fin installations involve windows with a flange around the perimeter, which allows for secure attachment directly to the building's exterior. If you're undergoing extensive renovations or building a new structure, our window installation Daytona Beach service includes this method, promising robust and long-lasting results.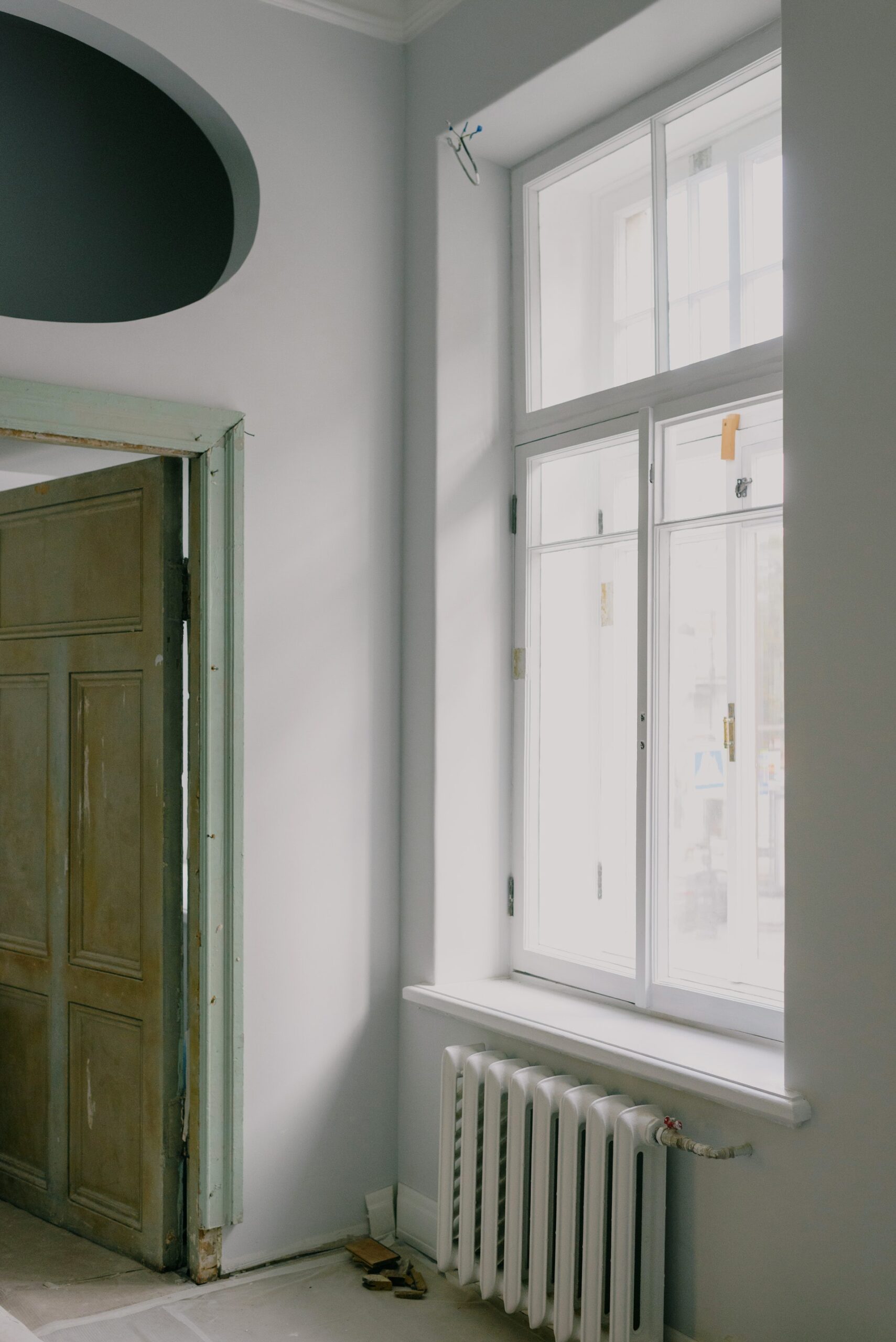 Daytona Beach Windows and Doors
Daytona Beach Windows & Doors is a team of seasoned professionals who have an unparalleled expertise in our businesses in the realm of window installations and door placements. Our roots run deep within the Daytona Beach community and its surrounding areas. With our dedicated team, not only are you choosing exceptional service, but you're also opting for a partner who understands your needs and values your satisfaction.
Why Choose Our Windows and Expert Window Installers
Choosing us means choosing quality, experience, and a customer-centric approach. We have a proven track record of successfully completing window replacement projects across Daytona Beach, FL, and its environs. Our team prides itself on offering excellent service that meets and often exceeds our customers' expectations. You can trust us to complete your next window repair or installation job professionally, timely, and at a reasonable price.
Daytona Beach Windows & Doors
Benefits of Our Professional Window Installation
Installing new windows in your Daytona Beach home can bring in a fresh breeze of benefits. From enhancing your home's aesthetic appeal to improving energy efficiency, the perks of new window installation are plentiful. Let's delve into why investing in new windows is a decision you'll never regret.
New windows can significantly boost your home's energy efficiency. With the current advancements in window technology, new windows can help keep your house cool during the summer and warm during the winter. This leads to lower energy costs, saving you money in the long run.
With better insulation, noise reduction, and the joy of a sliding glass door and a fresh view, new windows can dramatically increase the comfort level of your Daytona Beach, Florida home.
Living in a busy neighborhood or near a high-traffic street can be noisy. However, with new windows, you can significantly reduce the amount of noise that enters your home, ensuring a more serene and peaceful environment.
New windows often come with advanced security features. Whether it's locking mechanisms or shatterproof glass, replacing your windows can provide an added layer of security to your home or business.
Most modern windows come with a special coating that blocks harmful UV rays. This protects your furniture, carpets, and artwork from fading, adding years to their lifespan in Daytona Beach, Florida.
New window models are designed to be low maintenance. Many come with features like easy-clean tracks and tilt-in sashes which make them easier to clean, replace and maintain.
Replacing old, worn-out windows can dramatically improve the look and feel of your home. New installation windows give your Daytona Beach house a facelift, enhancing its aesthetic appeal.
Replacement windows can provide a substantial return on investment. If you're planning to sell your house, new windows can increase its resale value. It's one of those home improvement projects that not only enhance your home's curb appeal but also add to its monetary worth.
We Serve Daytona Beach, FL, and Its Neighboring Areas in Florida
We are proud to extend our window installation serving Daytona Beach FL, and the surrounding areas. Our knowledgeable team is always ready to serve you regardless of where you are in these regions.
Ormond Beach

Port Orange, Florida

Palm Coast

New Smyrna Beach

Holly Hill

Orange City

Orange St.
Frequently Asked Questions About Window Installation
As part of our commitment to providing excellent service, we understand the importance of knowing all things related to window installation, replacement window products, and Florida window repair. To help homeowners in Daytona Beach, Florida, and the surrounding areas, we've compiled a list of the most frequently asked questions about installation windows.
Daytona Beach Windows & Doors
"Daytona Beach Windows & Doors did an excellent job with our residential window replacement. The team was professional, knowledgeable, and they completed the job on time. I highly recommend them!
Dave T., Daytona Beach, FL
"The team at Daytona Beach Windows & Doors went above and beyond to ensure our satisfaction. Our new windows look stunning and have improved the comfort of our home. Exceptional service at a reasonable price!"
Tessie M., Daytona Beach, FL
"We hired Daytona Beach Windows & Doors for our office window installation in Port Orange. Their professionalism and excellent service surpassed our expectations. They completed the job without disrupting our business operations. Highly recommended!"
Toni W., Daytona Beach, FL
"We recently had our windows replaced by Daytona Beach Windows & Doors at our commercial premises in New Smyrna Beach. The team was knowledgeable, punctual, and tidy. We're extremely satisfied with the quality of the windows and the workmanship."
Joshua G., Daytona Beach, FL