Door Replacement Daytona Beach FL
Limited Time Offer: Buy 1 Window, Get 1 Window at 50% OFF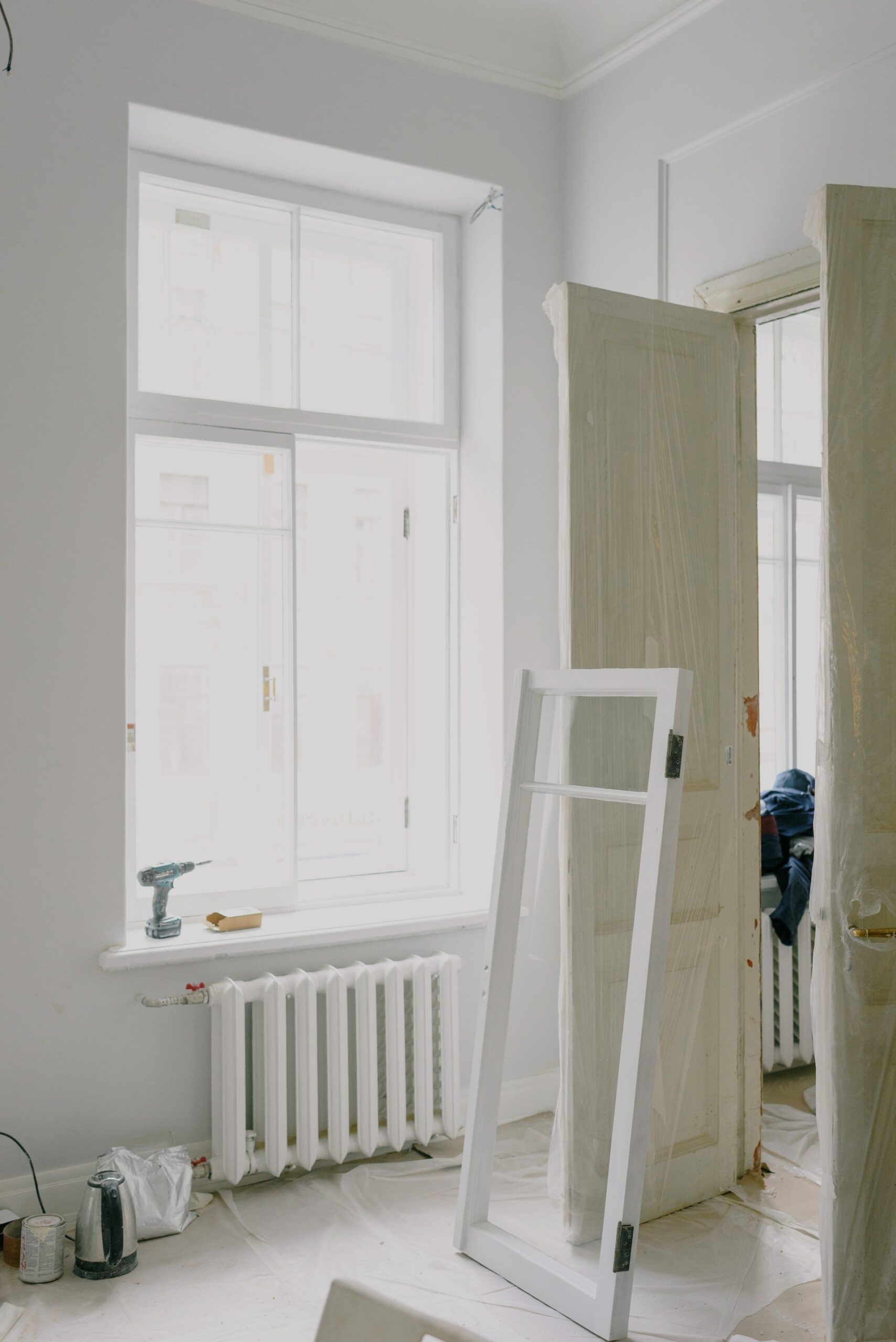 Daytona Beach Windows and Doors
Our Comprehensive Door Replacement Solutions for Daytona Beach FL
At Daytona Beach Windows & Doors, our team offers an expansive range of window and door solutions to meet the diverse needs of our clients.
Our sliding glass doors are a perfect choice for those seeking to imbue their living spaces with a touch of elegance and modernity. Aesthetically pleasing and functional, they are an excellent way to maximize the inflow of natural light, thereby creating a brighter, more welcoming indoor environment. They also allow for stunning, unobstructed views of your surroundings. Besides their aesthetic appeal, these doors offer easy access to outdoor spaces, be it a balcony, patio, or backyard, effortlessly blending the boundary between indoor and outdoor living. Our team at Daytona Beach Windows & Doors has a rich selection of sliding glass doors, encompassing various designs and styles to match the architectural ethos of your home.
The entry door is more than just a passage into your home; it serves as a powerful statement piece that sets the tone for the rest of your abode. It is the first element of your house that guests encounter, playing a critical role in shaping their initial impression. Our team understands this and offers a variety of entry doors, tailored to suit different home styles. Whether you lean towards traditional design or prefer a contemporary aesthetic, we have options that can enhance your home's curb appeal while ensuring security and durability. Our range of materials includes everything from solid wood to high-quality composite, all designed to withstand Florida's harsh weather conditions.
Our French doors are the epitome of sophistication, capable of transforming any entryway into a grand visual spectacle. Often characterized by their multiple windows or 'lights', French doors allow an abundance of natural light to permeate your home, contributing to a warm and inviting atmosphere. They provide an elegant transition between indoor and outdoor spaces, ideal for patios or interior rooms that could benefit from a touch of finesse. The double-door design of French doors also makes them a practical solution for wider doorways in your home. From classic to modern designs, our selection is sure to contain the perfect French doors to complement your home's style.
Barn doors are a nod to rustic charm and a distinct departure from traditional door styles. Offering a unique blend of functionality and aesthetic appeal, they are an increasingly popular choice among homeowners seeking to inject a touch of individuality into their spaces. Barn doors move sideways on a track, making them an excellent space-saving solution. Ideal for areas where a swinging door might prove inconvenient, they also add a compelling visual element to any room. At Daytona Beach Windows & Doors, we carry an impressive array of barn doors in various finishes and styles, ensuring you'll find the perfect match for your home's interior design.
Exterior doors play a pivotal role in defining the look of your home, providing security, and insulating your home from external elements. Our selection of exterior doors combines durability and style, offering various designs that complement any architectural style, from traditional to modern. Whether you need a sturdy front door that stands up to Florida's elements or a charming back door that leads to your garden, our exterior door solutions are designed to meet diverse needs. We prioritize not just the aesthetic appeal but also the practicality and security features inherent in our exterior doors.
In a professional setting, doors do more than simply provide access; they contribute significantly to the workspace's overall aesthetics, functionality, and sense of privacy. Our team offers a wide range of office door solutions, tailored to suit different business environments. From glass doors that promote transparency and light flow to solid doors that provide acoustic privacy, our selection caters to varying requirements. We understand that every business is unique, and so we aim to provide door solutions that align with your professional image and operational needs.
Patio doors are designed to provide wide, unobstructed views of your outdoor spaces, enhancing the connection between your indoor and outdoor areas. They are an excellent choice for those looking to create an open, airy feel in their homes. Available in various styles, including sliding, hinged, or folding, patio doors can be tailored to match any architectural style or personal preference. Our team at Daytona Beach Windows & Doors can guide you through our wide selection, helping you choose the patio door that perfectly fits your needs and style.
Florida is known for its unpredictable weather, and having a sturdy storm door can provide an extra layer of protection for your home. Storm doors are installed in front of the exterior door, shielding it from harsh weather conditions and prolonging its lifespan. They also provide improved ventilation, allowing you to enjoy a cool breeze without worrying about bugs or debris entering your home. Our selection of storm doors at Daytona Beach Windows & Doors combines resilience with style, ensuring your home is well-protected without compromising on aesthetic appeal.
Your Door Choices with Our Extended Services in Daytona Beach FL
At Daytona Beach Windows & Doors, we pride ourselves on being more than just a door replacement company. With our roots deeply planted in Daytona Beach, FL, our goal is to provide homeowners and establishment owners with an extensive range of door services that complement our core offering – door replacement. We understand that every door replacement Daytona Beach project is unique, and so are the requirements. With our vast array of services, we aim to address every possible need you might have.
Daytona Beach Door Repair
Not every door needs to be replaced; some just require a touch of expert care. Our Daytona Beach door replacement team is equally adept at repairing existing doors, restoring their functionality and appearance, and ensuring they continue to serve you well.
Custom Door Replacement
Your establishment is unique, and so should your doors. With our custom door replacement services, we bring you doors tailored to your specific requirements, enhancing both aesthetic appeal and functionality for your Daytona Beach door replacement project.
Emergency Door Replacement Services
Emergencies don't wait. Neither should you. If you're in urgent need of a door replacement, our Daytona Beach emergency service ensures swift, efficient, and top-quality replacement door installation without any compromise.
Door Hardware Replacement
Door hardware is not just functional; it can be a style statement. Our Daytona Beach door replacement service includes replacing old or malfunctioning hardware with high-quality, stylish alternatives that elevate your door's appearance and performance.
Weatherproofing
Florida's unpredictable weather can take a toll on your doors. Our weatherproofing service ensures your doors remain resilient against harsh weather conditions, ensuring longevity and consistent performance.
Door Energy Efficiency Audit
Your doors play a pivotal role in maintaining your home's energy efficiency. With our detailed energy efficiency audits, we can identify potential weak points and suggest solutions to ensure maximum energy conservation.
Door Security Audits and Upgrades
Safety first. Our door security audits offer a comprehensive analysis of your door's current security measures and suggest upgrades tailored to boost its protection level.
Screen Door Replacement
Enjoy the Florida breeze without the bugs. Our screen door replacement options are durable, functional, and designed to blend seamlessly with your decor.
Soundproof Door Replacement
For those seeking peace and tranquility, our soundproof door replacement options minimize noise intrusion, creating a serene environment indoors.
Pet Door Replacement
Your furry friends deserve the best. Our pet door replacement services ensure your pets can move freely without any hindrance while maintaining the security of your home.
Automatic Door Replacement
For commercial establishments and modern homes, we offer state-of-the-art automatic door replacement services. With a blend of technology and design, these doors offer unparalleled convenience and security.
Consultation Service
Embarking on a door replacement Daytona Beach project can be daunting. To simplify your journey, our consultation service offers expert guidance on choosing the right door, materials, and security features to meet your unique needs.
Your Guide To Our Premium Replacement Door Materials
At Daytona Beach Windows & Doors, we understand that your property deserves the best. That's why we provide an assortment of high-quality door materials to cater to varying aesthetic and functional preferences. Backed by our extensive experience, we confidently guide you through the strengths of each material, ensuring you get the best fit for your space.
Boost Your Daytona Beach Home's Security with Our Premier Door Features
In today's world, security is paramount, and at the heart of every secure home lies a door built to keep you and your loved ones safe. We at Daytona Beach Windows & Doors bring a host of advanced security features that combine modern technology with traditional techniques, ensuring optimum safety without compromising on aesthetics.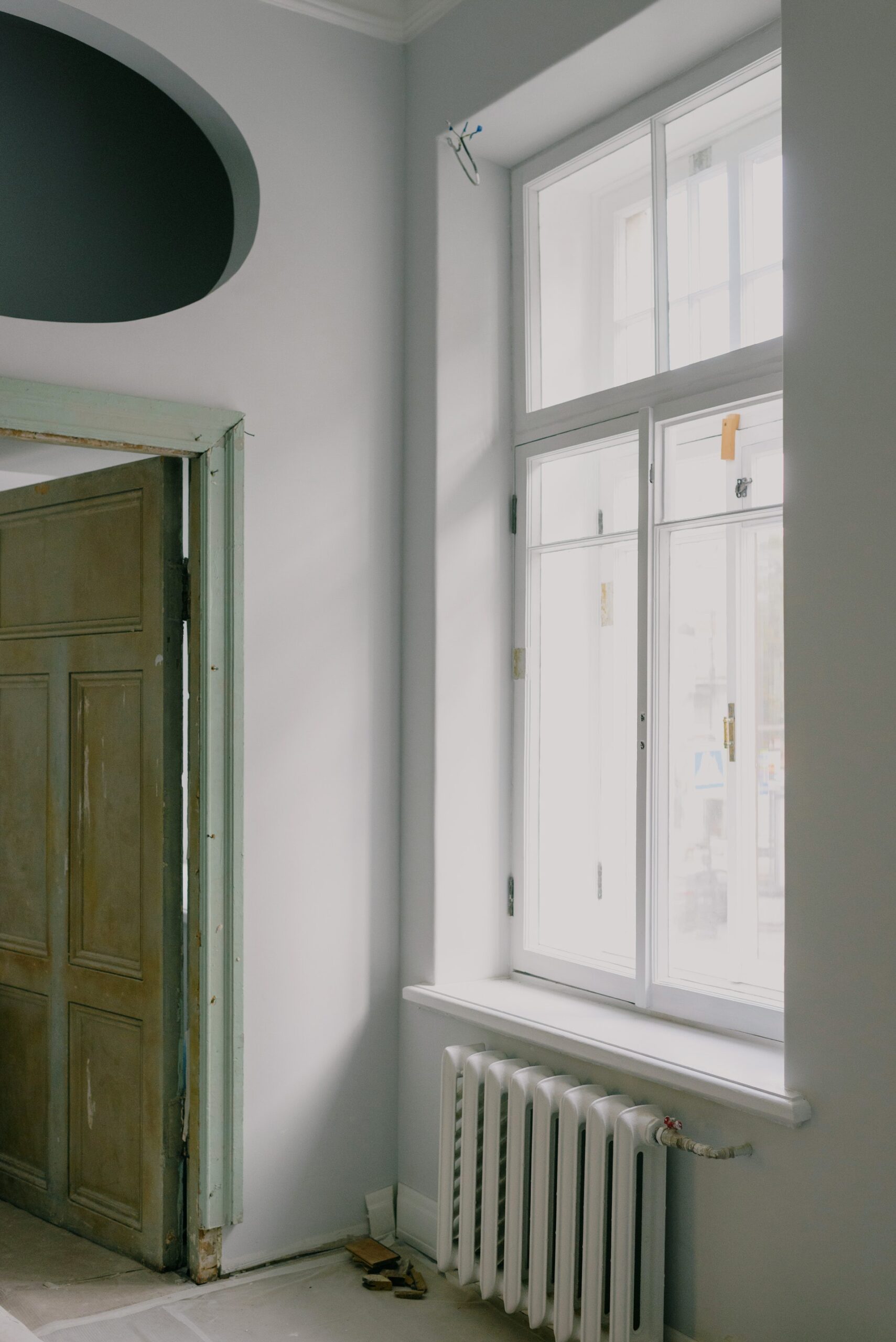 Daytona Beach Windows and Doors
At Daytona Beach Windows & Doors, we've built our reputation on delivering high-quality door replacement services that stand the test of time. Our team, steeped in experience, has set the bar high in the local market. We commit ourselves to providing top-notch service to our clients, no matter the size or scale of their projects. When it comes to door replacement, Daytona Beach FL residents have consistently turned to us for our unparalleled craftsmanship and dedication.
The art of replacing doors is a craft that is honed over time. Our team at Daytona Beach Windows & Doors has dedicated years to perfecting this craft, allowing us to serve as your trusted source for door replacements in Daytona Beach, FL.
Why Choose Our Replacement Doors and Installers
Choosing us means choosing excellence. Our team is deeply committed to meeting the unique needs of each client we serve. We prioritize communication and professionalism, ensuring a smooth, hassle-free sliding glass door replacement process. Our dedication to quality is evident in every job, whether it's a single entry door or a complete overhaul of sliding glass doors for a commercial property.
Benefits of Daytona Beach Door Replacement
When it comes to home improvement, replacing your doors can offer a variety of benefits that are often overlooked. From boosting your home's curb appeal to enhancing its security and energy efficiency, the advantages are truly boundless.
An entry door is a subtle yet powerful statement about your home. Opting for a modern door style can significantly elevate the look of your property. For instance, French doors or barn doors can add an elegant touch to your space, making a memorable first impression.
Replacement doors, particularly exterior doors, can offer a significant boost in home security. New doors are often more durable and come with advanced lock systems, providing a strong barrier against potential intruders.
Increased Energy Efficiency
Upgrading to energy-efficient doors can have a significant impact on your home's overall energy consumption. Doors designed with energy efficiency in mind provide better insulation, helping maintain a consistent indoor temperature and potentially reducing your energy bills.
Upgrading your doors is a solid investment that can increase the overall value of your property. Whether you plan to sell your house soon or in the future, a door replacement can result in a noticeable return on investment.
New doors, especially those crafted from modern, durable materials, often require less maintenance than older models. This translates to fewer repairs, less time spent on upkeep, and more savings in their prices in the long run.
Old, worn-out doors can become a headache due to frequent sticking, jamming, or difficulty in opening and closing. Replacing your doors enhances their functionality, providing a smoother, more convenient user experience.
A quality replacement door can help to insulate against noise from outside. This is especially beneficial if you live in a busy, noisy area.
Lastly, opting for a door replacement gives you the opportunity to customize your door to your liking, allowing you to reflect your personal style or the architectural details and design of your home.
Areas We Serve in Florida
Our dedication extends beyond the city limits of Daytona Beach. We're proud to offer our expert door replacement services to a wide range of locations including:
Ormond Beach

Holly Hill

Palm Coast

Port Orange

New Smyrna Beach
Whether you're on Ridgewood Ave or in the heart of Jacksonville, our team is ready and equipped to handle your door replacement needs.
Frequently Asked Questions About Door Replacement
Replacing the paint on your doors can raise a lot of questions. To help clarify the process, we've compiled some of the most common queries we encounter.
Daytona Beach Windows and Doors
We are proud of our service professionals and our reputation for delivering exceptional door services. But don't just take our word for it – see what some of our satisfied customers have to say.
"Excellent experience! The team replaced my sliding glass doors perfectly. Arrived promptly, professionally, and cleanly. Highly recommend!"
Tom F., Daytona Beach FL
"Impressed with the barn doors they installed. Stylish, and functional, and adds character to my condo. Installation was seamless!"
Susan M., Daytona Beach FL
"Top-notch exterior
door installation
. The craftsmanship and attention to detail are impeccable. Enhances the curb appeal and provides improved security."
Jeremy D., Daytona Beach FL
High-Quality Replacement Doors and Expert Door Installation Service in Daytona Beach